It has been wonderful spending these past Wednesdays introducing you to Mary Walker. I hope you found the teasers enticing enough to read the book.
Epilogue: The Medal of Honor Restored
A somebody in her lifetime, Mary Walker was not forgotten after she died.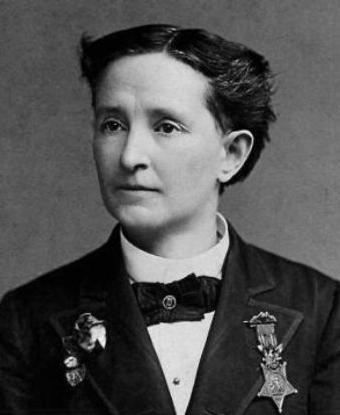 (public domain)
Though Mary Walker was stripped of her Medal of Honor (along with many others), she refused to acknowledge that and continued to wear the decoration throughout her life. Not long after she died, a quiet campaign began to have the medal restored. In the Epilogue, I show how timing was instrumental to that success.
I'll resume this blog feature for my forthcoming biography of Dale Evans. It will re-emerge as Queen of the West Wednesdays. (I'll let you know when it's time to saddle up!)
Until then, I'll continue posting about other interesting women in American history and about my reading adventures.
Stay safe and stay well.