Chapter Eight. "Queen of the Westerns": Holding on to Movie Stardom
Right after the nuptial-sealing kiss, Art Rush announced, "What a way to start a wedding—with the house on fire!"
(Oklahoman archives photo)
On a snowy New Year's Eve of 1947, Dale Evans married Roy Rogers at the Oklahoma ranch home of friends. The nervous groom may have started a small wastebasket fire with a still-lit cigarette butt while he waited for the wedding to begin. But Roy and his best man (and long-time agent) Art Rush put it out quickly and were only a few minutes late to the ceremony.
Dale Evans not only became a wife again, but she also became a mother to Roy's three young children. Her son Tommy was now a college student; it had been twenty years since she had taken care of a little one. And being a stepmother proved more challenging than being a teenage mother.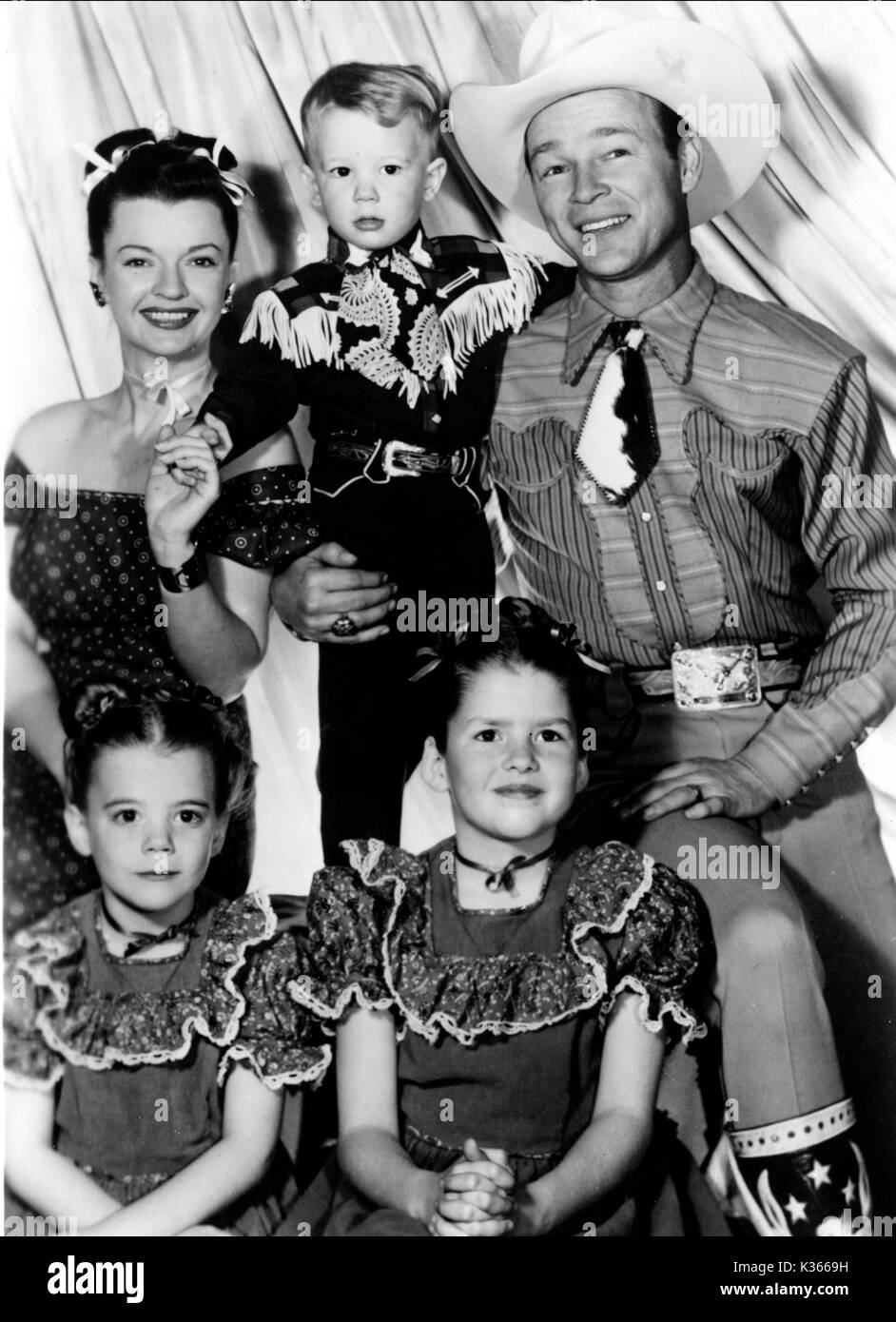 Dale also faced a setback in her career. Herbert Yates, head of Republic, disapproved of Roy Rogers marrying his costar, but he couldn't do anything to punish one of his biggest box office draws. So, as Walter Winchell reported shortly after the wedding, Dale "got a nice wedding present from Republic Studios, which also employs her groom. She got fired."
Dale Evans had no intention of giving up what she had worked so hard to achieve. Until she could make her way back to the silver screen, she found opportunities to cultivate her Western image, including launching her own comic book, which identified her as "Queen of the Westerns."
That nickname, or some variation of it, would follow Dale Evans the rest of her life.