Today marks the second time since the beginning of this presidential administration that thousands–tens or even hundreds of thousands–of women have taken to the streets to demonstrate their political views. My Twitter feed has been full of glorious photos from across the country.
This participant's sign harkens back to the very recent past: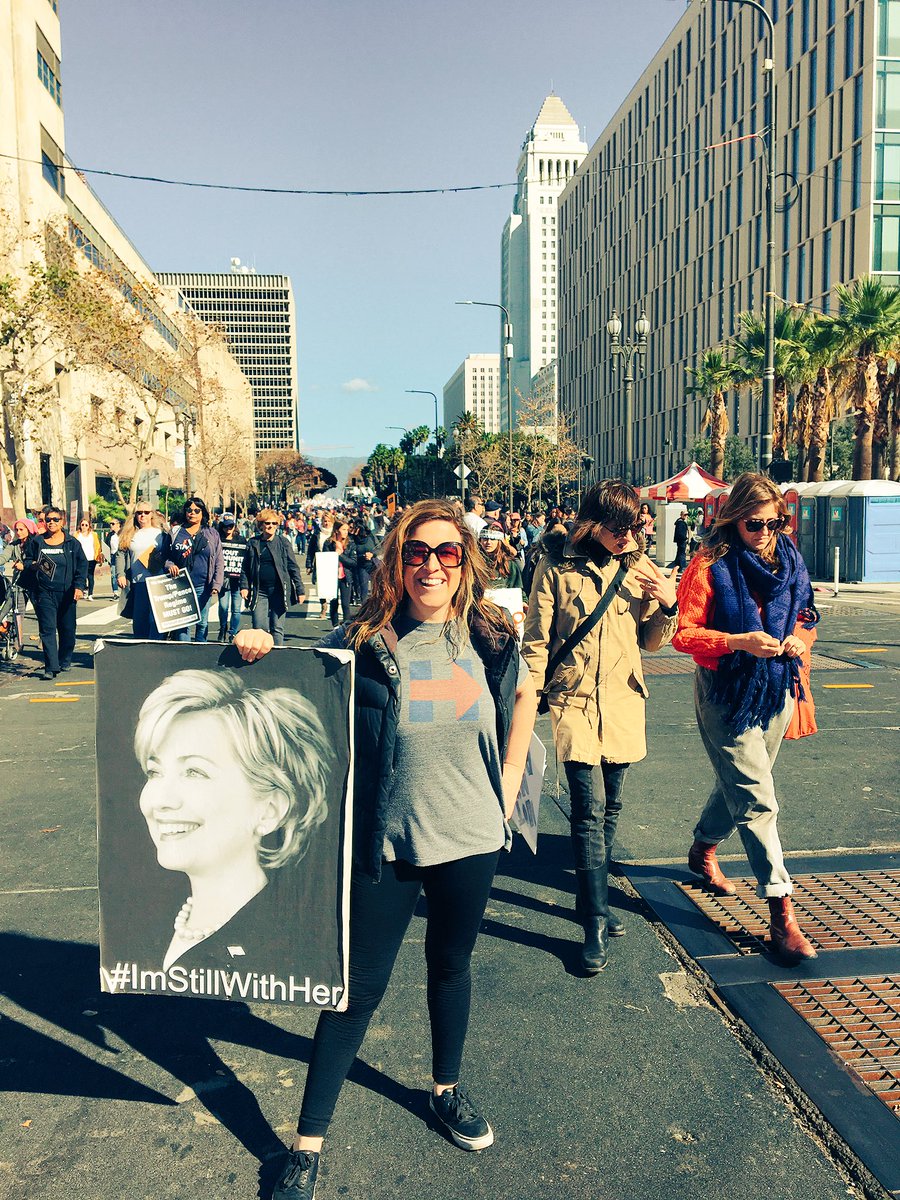 (@DocGiani)
There is a lot of emphasis on women's voting power:
(Chicago, @KarenLeick)
These Chicago marchers call attention to diversity: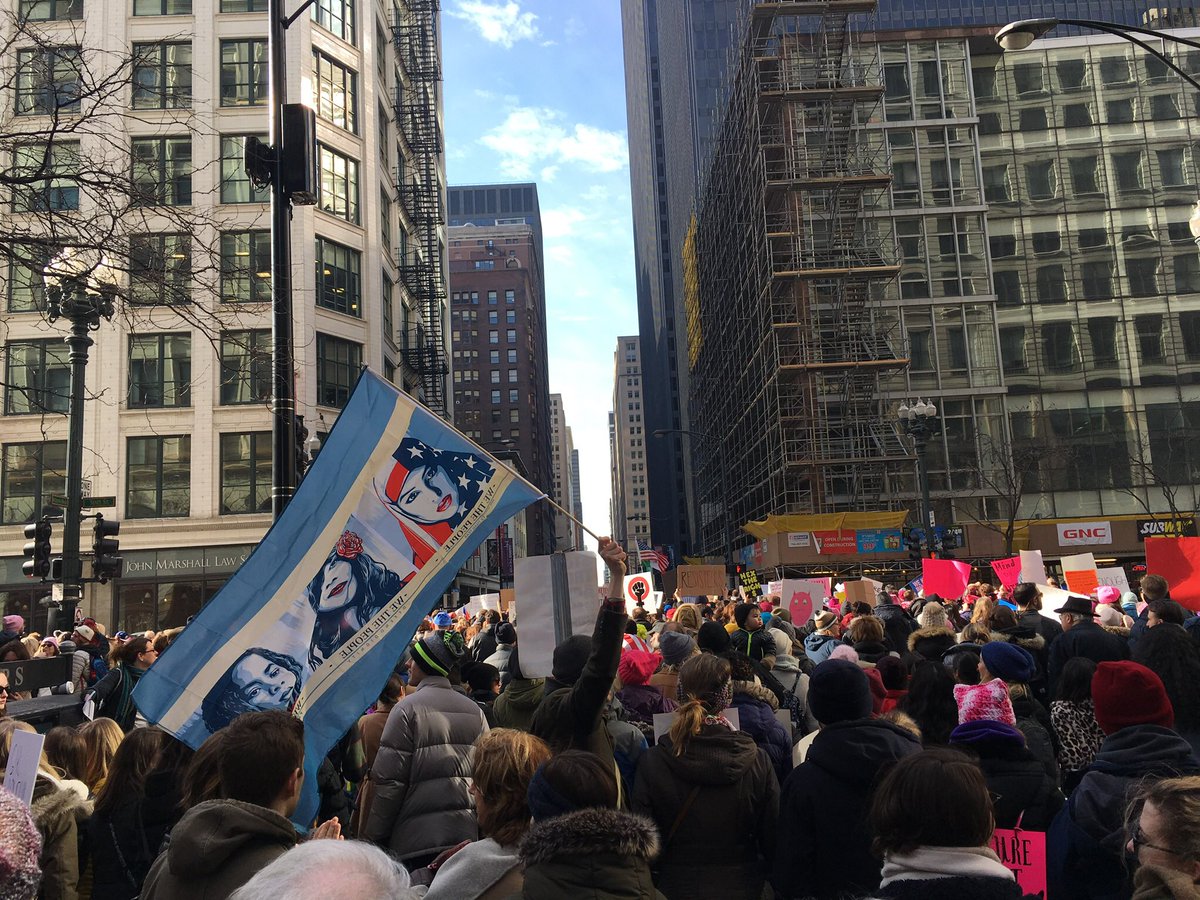 (@WritesofMurph)
And here, well, here is an impressive crowd in New York: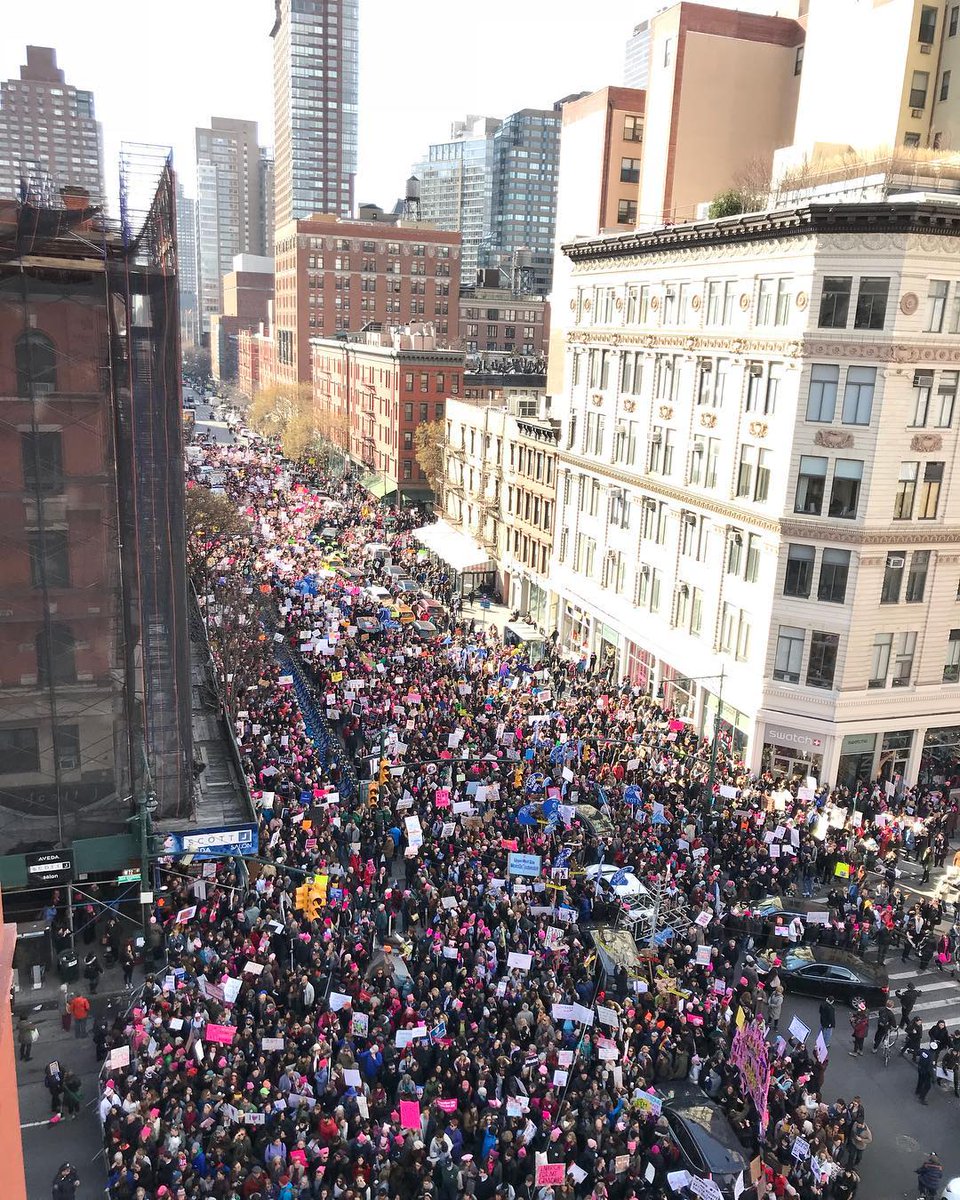 (@kdqd3)
Right now, this is being reported as the largest public gathering ever in Texas: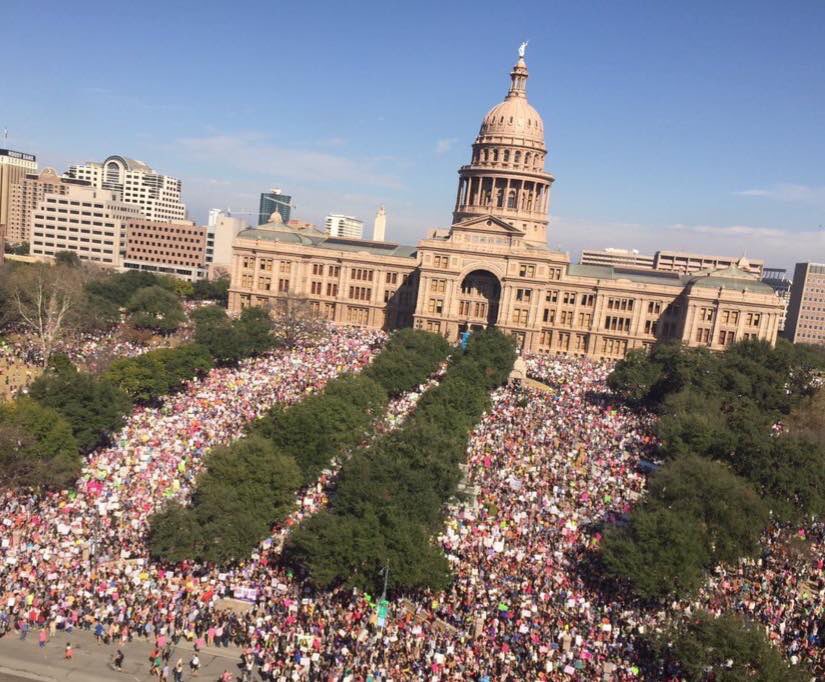 (@AustinTX_NOW)
This young marcher in D.C. is promoting a political goal that is almost 100 years old. Alice Paul, head of the National Woman's Party, conceived of the Equal Rights Amendment after women won the right to vote in 1920. The ERA was thisclose to ratification in the early 1980s before it failed.
(@Thoreaus_Horse)
American women know that taking their concerns public is a good way to get attention for their causes. In 1913, suffragists organized a massive parade in Washington, D.C., right before Woodrow Wilson's inauguration.
(LOC)
In 1970, women marched to mark the 50th anniversary of the 19th Amendment and to show their support for the ERA.
(Getty Images)
A new semester starts on Monday, and I will be teaching a course on the history of women's rights and feminism in the United States. Seems to be a particularly good time for that.
(Molly Adams, 2017)