One of my favorite movies is Julia, the 1977 Jane Fonda-Vanessa Redgrave vehicle based on Lillian Hellman's book Pentimento. In the movie, while Hellman (played by Fonda) is struggling with her writing career in the 1930s, Julia has moved to Europe to fight the growing power of the Nazis.
One of my favorite parts of the movie involves a conversation between Lillian Hellman and Dashiell Hammett (played by Jason Robards), the famous mystery writer who was her partner for decades.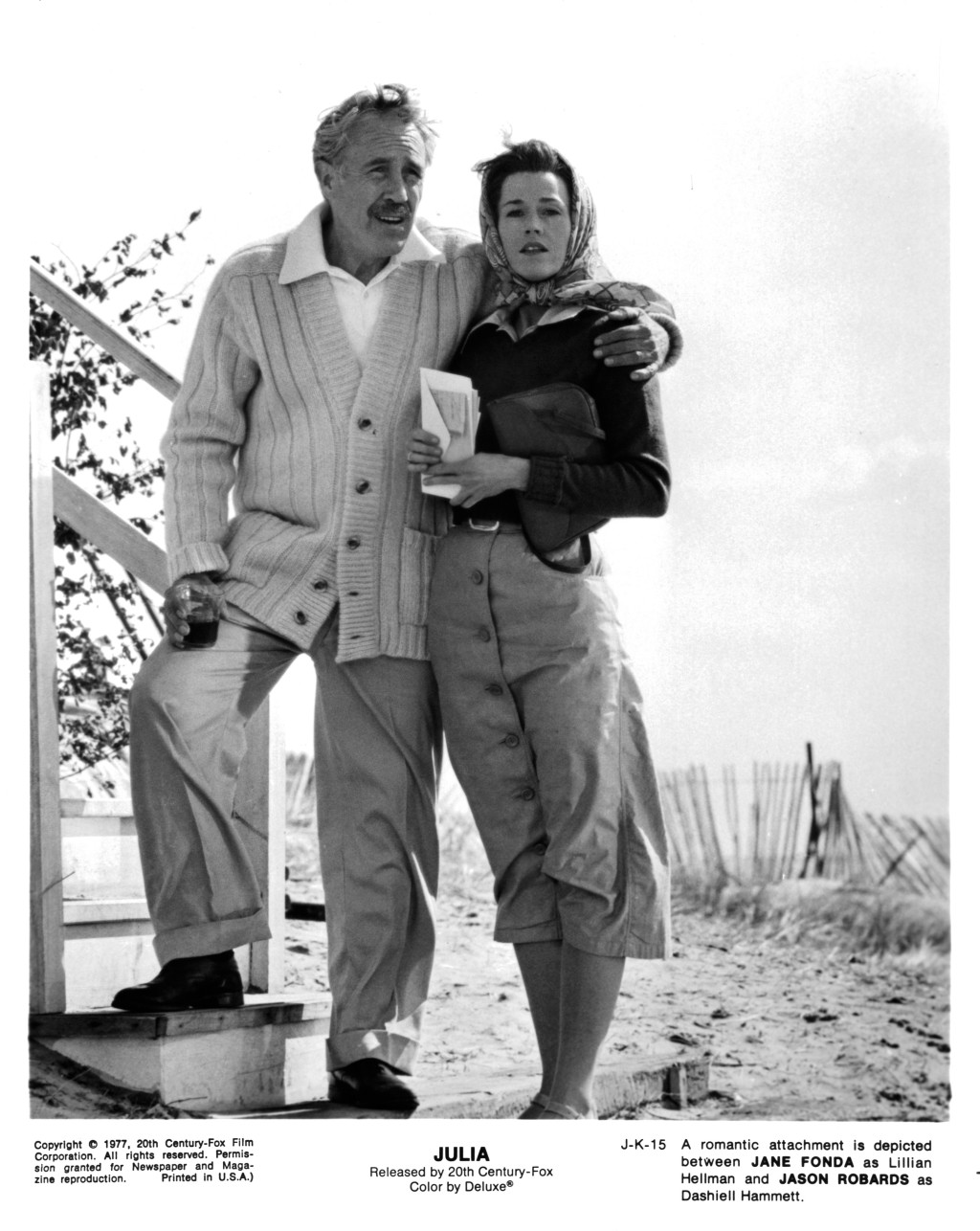 The exchange centers on Hellman's frustrations about her writing and goes something like this:
Hammett: Go to Spain. There may be a civil war in Spain. You'd help somebody win it. You're scrappy.
Hellman: I'm not scrappy. Don't call me scrappy. You make me sound like a neighborhood bulldog.
Hammett: You are the neighborhood bulldog, Lilly, except you've got some cockeyed dream about being a cocker spaniel.
Since I've been writing books about women in American history, I think a lot about scrappy women. Scrappy is the most perfect word to describe the kinds of women I'm interested in writing about. Scrappy women are dogged and determined. Backed into a corner, they might be dangerous, but the fights they get involved in aren't physical.
Women like Ethel Thomas Herold, Margaret Utinsky, Mary Edwards Walker, and Dale Evans were all stubborn–persistent–and worked hard to get what they wanted from life and to make the world a better place (according to their own visions) while they were at it. They are fascinating women to research and write about. They are the kind of women I prefer to read about.
So I'm wrapping up this year's Women's History Month by praising scrappy women and honoring their contributions. I'm looking forward to writing (and reading) more about them.