Today marks the halfway point of the Dr. Walker Wednesdays. Last week, we found her tirelessly working in Washington, D.C. and in the field with Union troops. This week, we see a dramatic turn as a result of her time in the field.
Chapter Six: Union Spy
At the beginning of 1864, Dr. Mary Walker immersed herself in women-led organizations.
(Dept. of Rare Books and Special Collections, University of Rochester Libraries)
One was the Women's Loyal National League (or Women's National Loyal League), organized in 1863 by Elizabeth Cady Stanton and Susan B. Anthony, who were suffragists and abolitionists.

As the chapter title indicates, Dr. Walker also engaged in some risky activities while she was away from the nation's capital tending to sick and wounded soldiers:
On her way back to Lee and Gordon's Mills on April 10, 1864, a few of Confederate general Daniel Harvey Hill's soldiers, weapons drawn, detained Dr. Mary Walker.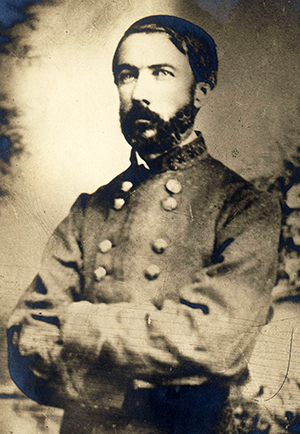 (Gen. Hill, University of Arkansas photo)
What was Dr. Walker doing there? What did the Confederate soldiers do with her? The rest of that story is in Chapter Six.
Until next week, stay safe and stay healthy.