My favorite  "rabbit rabbit" of the year is the first day of March, not just because of the good luck wishes, but because it's the start of Women's History Month.
This year, the National Women's History Alliance has selected "Providing Healing, Promoting Hope" as the annual theme. It's both timely and historical. We are still dealing with Covid, and many women earn wages in the health care field. Many more, as mothers and/or family care givers, are the front line health providers in their homes.
Historically, women have always done the latter. And it's taken generations of struggle for them to break into the professions to become doctors and nurses. Janice Nimura recently wrote about sisters Elizabeth and Emily Blackwell who broke the male-students-only medical school barrier in the 1800s. Olivia Campbell, in Women in White Coats, focused her book on Elizabeth Blackwell, Elizabeth Garrett Anderson, and Sophia Jex-Blake. And my 2020 biography told the story of Dr. Mary Walker and her determination to serve with the U.S. Army as a physician during the Civil War.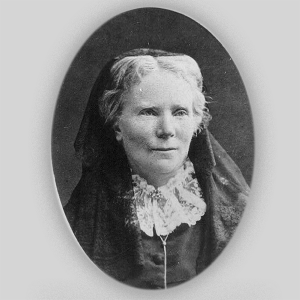 (Dr. Elizabeth Blackwell)
My most recent book, Queen of the West: The Life and Times of Dale Evans, also relates to this year's Women's History Month Theme. Dale experienced a lot of heartache in her life. Most of it had to do with her children. To cope with it, and to try to help others in similar situations, Dale turned to prose writing. In 1953, she published Angel Unaware, her best selling book that has gone through multiple printings and editions. If you follow along with my Queen of the West Wednesdays here on this blog, you'll probably learn more about that episode of Dale's life. (Of course, the book tells the whole story!)
I wish you all a happy, safe, and book-filled Women's History Month.