Chapter Six. The Big Show-Off: Hollywood Glamour Girl or Cowgirl?
In February 1944, Republic cast Dale Evans in The Yellow Rose of Texas, another Roy Rogers film.
The movie theater poster illustrates why Dale wanted to avoid appearing in Roy Rogers's movies. Note the top billing in the upper right-hand corner: Roy Rogers, King of the Cowboys, and Trigger, Smartest Horse in the Movies. Dale's name was placed at the bottom, below the studio's name and logo. A horse received a more prominent credit than she did, though her image was more dominantly placed.
Dale worried about this. She doubted she could achieve the stardom she worked so hard for by appearing in westerns. Male actors were the big names in cowboy movies, not women. So Dale hoped her pairing with Roy Rogers in The Cowboy and the Senorita would be a one-time thing. But Herbert Yates, studio head at Republic, believed he found the ideal partner for his popular singing cowboy. Yates knew Dale was unhappy. She told him so, her agent told him so. He didn't care; he had her under contract. If she didn't appear in the movies he assigned her to, he would suspend her and she wouldn't work at all. And to become a star, Dale needed to work.
Dale Evans was in an impossible professional situation. The only thing that made it bearable was her pleasant working relationship with Roy Rogers.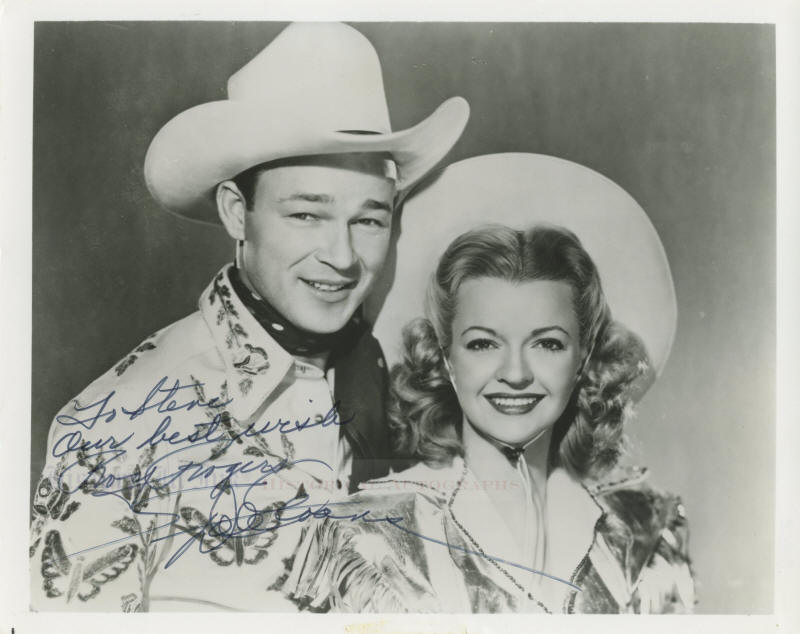 (historyinink.com)