A new website for readers called Shepherd ("Like browsing the best bookstore in the world.") asked me to contribute to its best books series. Authors get to recommend their favorites on a particular subject, and to keep my recommendations down to five, I had to come up with a very narrow topic!
I titled mine "The best books on 19th-century women's rights activists who weren't Susan B. Anthony." https://shepherd.com/best-books/19th-century-womens-rights-activists
The list highlights works on lesser-known women like Julia Ward Howe and Lucy Stone who were devoted to a variety of gender equality issues, including suffrage. I've also included one of my all-time favorites, historian Nell Irvin Painter's brilliant biography of Sojourner Truth.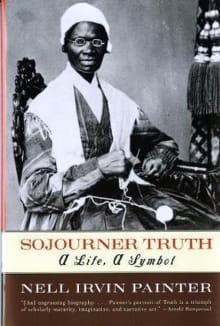 If you have the time, take a look through the other recommendation lists on the Shepherd site–it's a great resource for nonfiction readers.
In other news, my forthcoming biography of singer and actor Dale Evans (the first one ever written about this mega-celebrity of the 20th century), Queen of the West: The Life and Times of Dale Evans, has just gone through the copyedit stage. Next come the page proofs, when I get to see how the manuscript actually looks as a printed book. The cover design, which is quite snappy already, is still undergoing a bit of tweaking, but I'll debut it here when it's officially finalized. So far, the book is due to be released in March 2022.
Now that the Dale Evans book is essentially done, it's time to move on to a new project. After a couple of conversations (one very long, the other pretty short) with my agent, we settled on one of the several ideas I pitched. It's at the very, very beginning of the proposal process and much too soon to reveal particulars, but I can share that it's in keeping with my penchant for writing about scrappy women in American history. 
Until my next post, happy reading!