For my final installment of reviewing my 2019 reading, I turn to nonfiction. I don't keep a tally of how many nonfiction books I read in a given year because there are simply too many of them.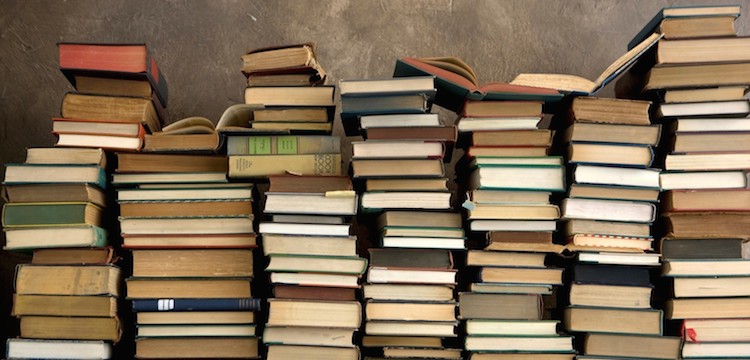 (photo via LitHub)
Between research for my own writing and all the books I'm assigned to review for a national book publishing magazine, I think my study always looks like that photo above. It's a real treat when I get to read a work of nonfiction just because I want to.
From 2019, three really stand out–so much that I find myself thinking about them from time to time.
Saidiya Hartman's lovely prose, flawless research, and imaginative approach make this history of the lives of young black women unforgettable.
If you're inclined to write this off as another rehash of the Jack the Ripper story, don't. Hallie Rubenhold's focus on the five murdered women makes for a fascinating look at the lives of English women in the late 19th century and a compelling  examination of the city of London.
Stephanie Jones-Rogers's revelation of white women's participation in the institution of slavery is stunning.
If nonfiction is your thing, consider joining the Nonfiction Fans discussion group on Facebook. I'm one of the co-moderators.
Here's hoping 2020 is a great reading year for everyone!