A big thank you to everyone who has been dropping by every week to read these teasers, and some have been kind enough to leave messages about how much they are looking forward to reading the book. Dr. Mary Walker's Civil War launches on June 1. If you follow me on Facebook and/or belong to the Nonfiction Fans group there, you will start seeing more book promotion activity. Preorders are still important to raise the book's visibility. You can do that through Bookshop and help local bookstores in the process!
Now, on to the main event.
Chapter Nine: Women's Rights During Radical Reconstruction
Although Mary Walker proudly wore her Medal of Honor, she understood the award allowed the government to recognize her achievements without giving her the retroactive commission she desired.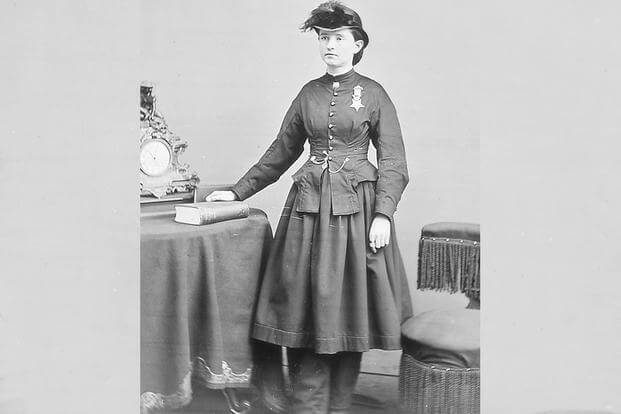 (National Archives)
This is my favorite photo of Walker. It captures her intensity and dedication; it signals her commitment to learning.
This was also one of my favorite chapters to research and write. Dr. Walker's fight shifted from helping to save the Union to securing voting rights for women. Though it is easy to cheer her on for that, her views on race were not as laudable. You will be able to read more about that in Chapter Nine.