I grew up in the Chicago suburbs in the house my parents bought when they got married in 1956.
(2912, sixty years after it was built.)
On Saturday mornings, when we were young, my siblings and I got up early, sprawled out on the family room floor, and turned on the television. It was cartoon time. How long we got to watch depended on when my parents woke up and if they decided there was something more productive we could or should be doing with that time. Still, we could usually count on an hour or more before we might get pulled away.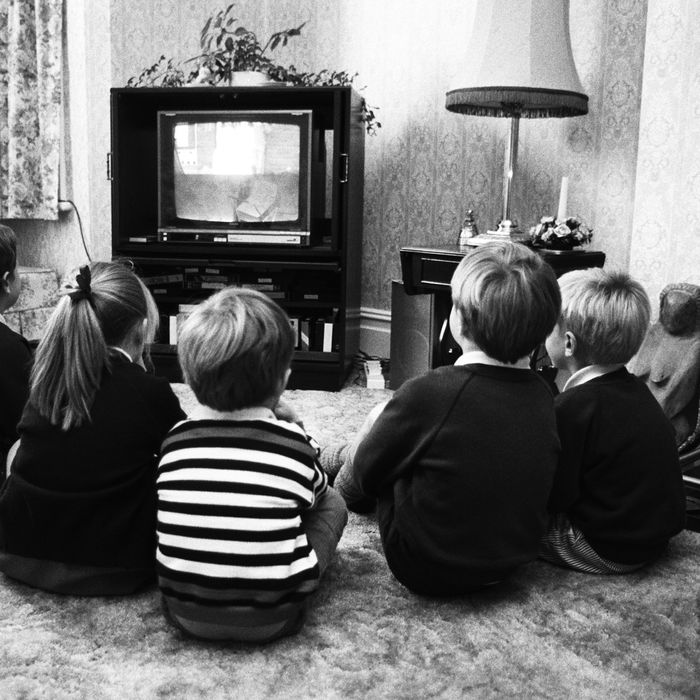 (This isn't us. It's a Getty image. We were two girls, two boys, and almost always in pajamas.)
It was hard to get four children to agree on what to watch. Most of the time, though, it was probably three, because our youngest brother wasn't born until 1963 so he didn't get much of a say. Our sister, the eldest, probably had the most authority over the channel dial.
There was so much to choose from in those years that stretched from the mid-1960s to the end of the decade: Mighty Mouse, Casper (the friendly ghost), Underdog, The Jetsons, and even The Beatles. We could all usually agree on Batman, The Archies, Scooby Doo, Where Are You?, and of course, Jonny Quest.
(Mighty Mouse–here he comes to save the day.)
We loved the commercials, too, because that's where we got the scoop on the latest toys and breakfast cereals. Sometimes we would dash into the kitchen and get bowls of cereal to eat while we watched the rest of the cartoons. My favorite was Cap'n Crunch. But cereal could cause a problem, especially if we poured milk into the bowl, because of the spill factor. It could create a mess.
So the best Saturday cartoon mornings were the ones when we had Pop-Tarts. These deliciously sweet breakfast pastries came out in 1964, though I can't remember when my mother first bought them. But the brown sugar cinnamon ones were the best, first the unfrosted kind, one of the original flavors, then the frosted after 1967.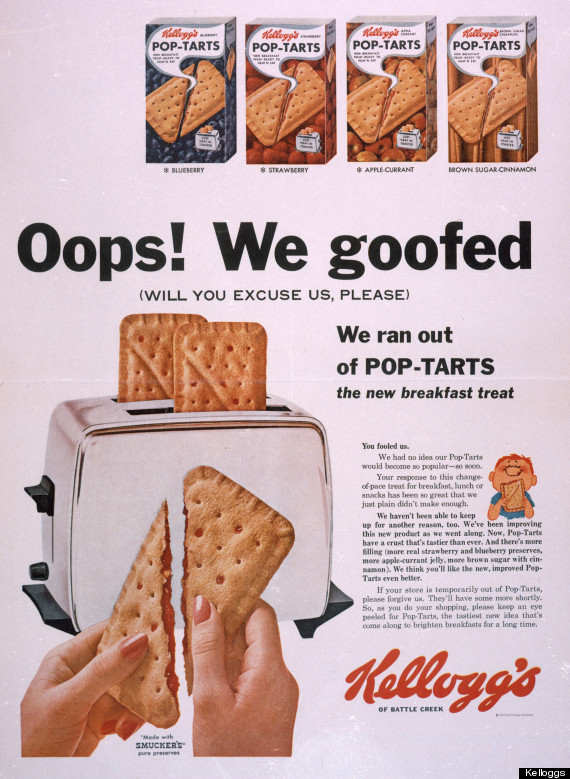 (Yes, they really were so popular that Kellogg's initially couldn't keep up with the demand. And I remember that diagonal crease for breaking them in half.)
Cartoons and Pop-Tarts. That's how I remember those Saturday mornings. But every once in a while, we broke the cartoon tradition and turned on a live-action program, usually at my suggestion. And the show I wanted to watch? The Roy Rogers Show, which co-starred a woman I never forgot, not even long after those blissful Saturday mornings in front of the tv with my siblings ended. Dale Evans.