2018 proved to be an interesting year for reading. For me, it was not a year of lots of totally amazing books, but I did read lots of good books. My 2018 books are the ones I read in 2018, though they may not have been published that year.
Today's post is about the novels I rated with 5 stars on GoodReads. That means I found them exceptional and continued to think about them long after I finished reading.
A few observations about these 5-star novels. First, all the authors are women. This isn't unusual for me. Many years ago I began making a conscious effort to read more women, and now it's a rare thing for me to pick up a book by a man. I haven't been doing all that great with racial diversity, though I'm trying to be more conscious of that, too.
Second, all but one of the 5-star novels is a work of historical fiction. This also isn't unusual. I love historical fiction, and it's always my go-to choice for reading.
Third–and this is unusual–I gave 5 stars to only four novels this year. Most years I've struggled to keep it to a manageable ten, but there was a real dearth of novels I truly adored this year. But as you'll see in the next post, I liked many novels.
So, what are those four great books? Here they are, in the order in which I read them.
New York Times bestseller, Oprah's book club–Tayari Jones's stellar novel deserves every accolade it garnered. Brilliant characters, expert plotting. A lovely, haunting novel about the possibilities and limits of love and marriage.
I don't know why it took me so long to find this book. Maybe I noticed it because of this year's big anniversary of the publication of Little Women. Kelly McNees did a wonderful job of re-imagining a part of Louisa May Alcott's life without turning the historical Alcott into an ahistorical character. I'm very, very picky about historical fiction that features a recognizable historical person, and McNees hit all the right notes.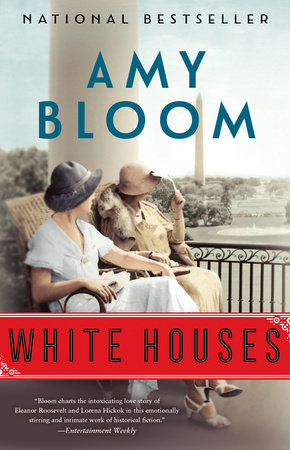 Ironically, Kelly McNees also published a novel this year about Eleanor Roosevelt and Lorena Hickok, called Undiscovered Country. I haven't read it yet because I want to put a lot of distance between that and Amy Bloom's incredible novel that delves into the same relationship. I didn't want this book to end. After all the nonfiction accounts I've read of Roosevelt, Bloom's fictional version makes her come alive.
I had no intention of reading this novel. All the hype made me suspicious, and I'm not a big fan of dual timeline plots. But it was on the new book shelf at the library, so I figured I might as well give it a try. It is marvelous story about the far-reaching consequences of the AIDS crisis, and it's sad and a bit sentimental without being sappy or mawkish.
Next up, a longer list of novels that I liked. (One male author makes an appearance.)